Current Projects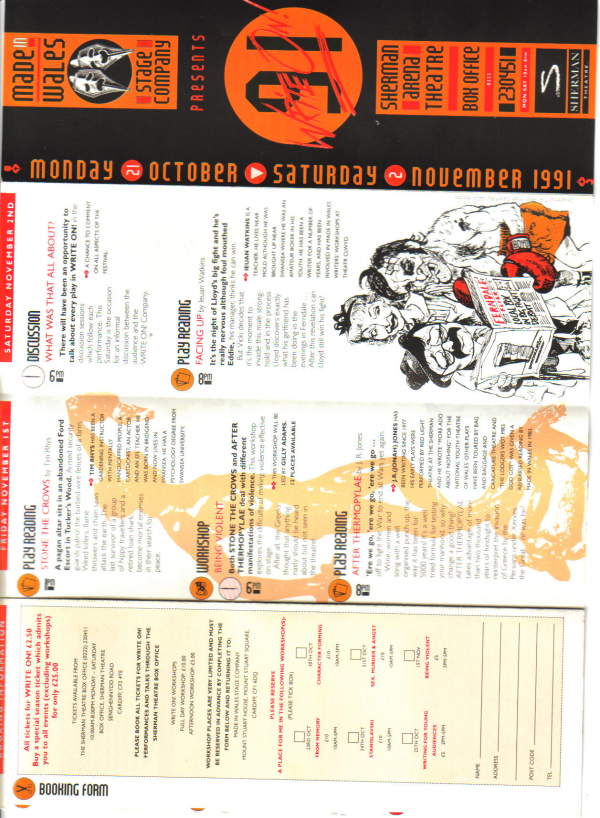 CIRCLE DANCERS. Started as a TV 3-part thriller. It's not current or expendable enough for the modern way of doing things, so I'm restructuring it as a film. Special agent takes on the pagans. We want him to lose but instead he integrates and ends up as an eco-warrior. I've pitched it to the BBC writers' room/National Theatre for Wales project. Don't hold your collective breaths.

WHEN THE HURLY-BURLY'S DONE. Feature-length film. Doing the rounds.


DEAN FLOWERS - An idea which may make a short film. A young man, deaf from birth, is given an electronic implant which gives him hearing. His learning process continues until he surpasses the rest of us. The military and their minions become interested. I'm still working on ramifications.
DYING LIKE GEORGE - 23 minute script for the TAPS course (see diary). Old nutter takes on the mean-spirited middle-aged and brings a little joy into their lives. I failed to get anywhere on the course but I'm thinking of revising the script. The reviews weren't the best though. Back-burner for a while.
A CALLING. A short story for broadcast. Another old nutter (is there a theme developing here?) is apparently an expert fisherman. But maybe there's someone helping him.
GNO PLACE LIKE HOME. See blog of a film.