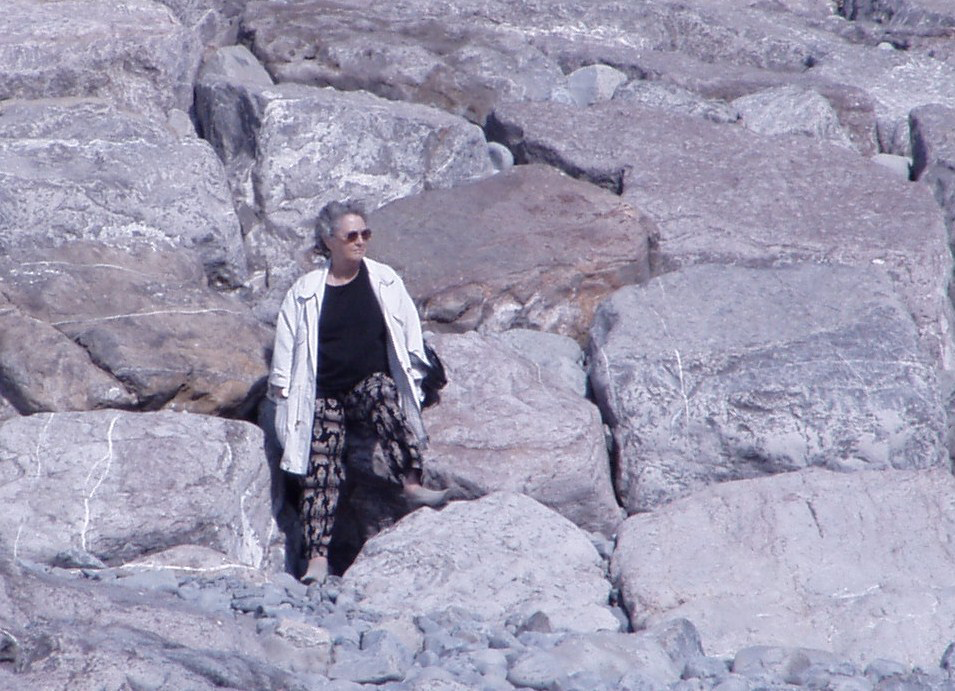 John Richard Jones - born in Oxford, 1950
Educated at East Oxford County Primary and Magdalen College Schools.
Acquired the name Jonah somewhere during the former. Went to University in Cardiff. Scraped a degree in Microbiology. Then a series of jobs to keep me going. Abstractor, graphic artist, animator (loved that but we ran out of money), private tutor, van driver...until I thought it was time to get a proper job and became an audio engineer with the BBC which I stuck at until redundancy in 2007.
Along the way I wrote some plays for stage and radio and various bits and pieces for TV, continued to play the guitar in my own inimitable style and doodled some pictures.
I'm still looking for work and still working on what I want to do when I grow up.
Are you an agent? Come back and talk to me.
My partner, Mari and I moved to Llanilltud Fawr (Llantwit Major - see links) in 2007. So far, we think we'll stay here but you never know, Hollywood might make us an offer.